STYLES THAT SPELL ESCAPE & ADVENTURE

We founded NicoBlu to take us on a journey interwoven with a rich blend of cultures we discovered on past trips to Capri, Jaipur, and Cote D'Azur. At once glamorous, mysterious and intoxicating.
The NicoBlu woman is cosmopolitan, powerful, well read and well-lived. NicoBlu centers around pieces that fit her needs. They are sophisticated, timeless and never go out of style.

Based in New Canaan, Connecticut, we design each piece to be singular and stand-alone; each has its unique story. No detail is overlooked—from perfecting our fits to the mixing of colors to achieve an exacting hue to selecting the right sheen of a stone on an embellishment. Each piece must be versatile, effortlessly traveling from day into night. Each piece must complement the total NicoBlu collection to fit our NicoBlu woman's many moods. The effect is that of a highly curated collection picked up on many travels.

Our product offerings are made in India, Turkey and Italy–countries we intentionally selected, drawn to their cultural diversity, cultivation of beauty and mastery of centuries' old hand-crafted techniques.
In our small way, we hope to inspire you to escape, to dream, and forge the life you love.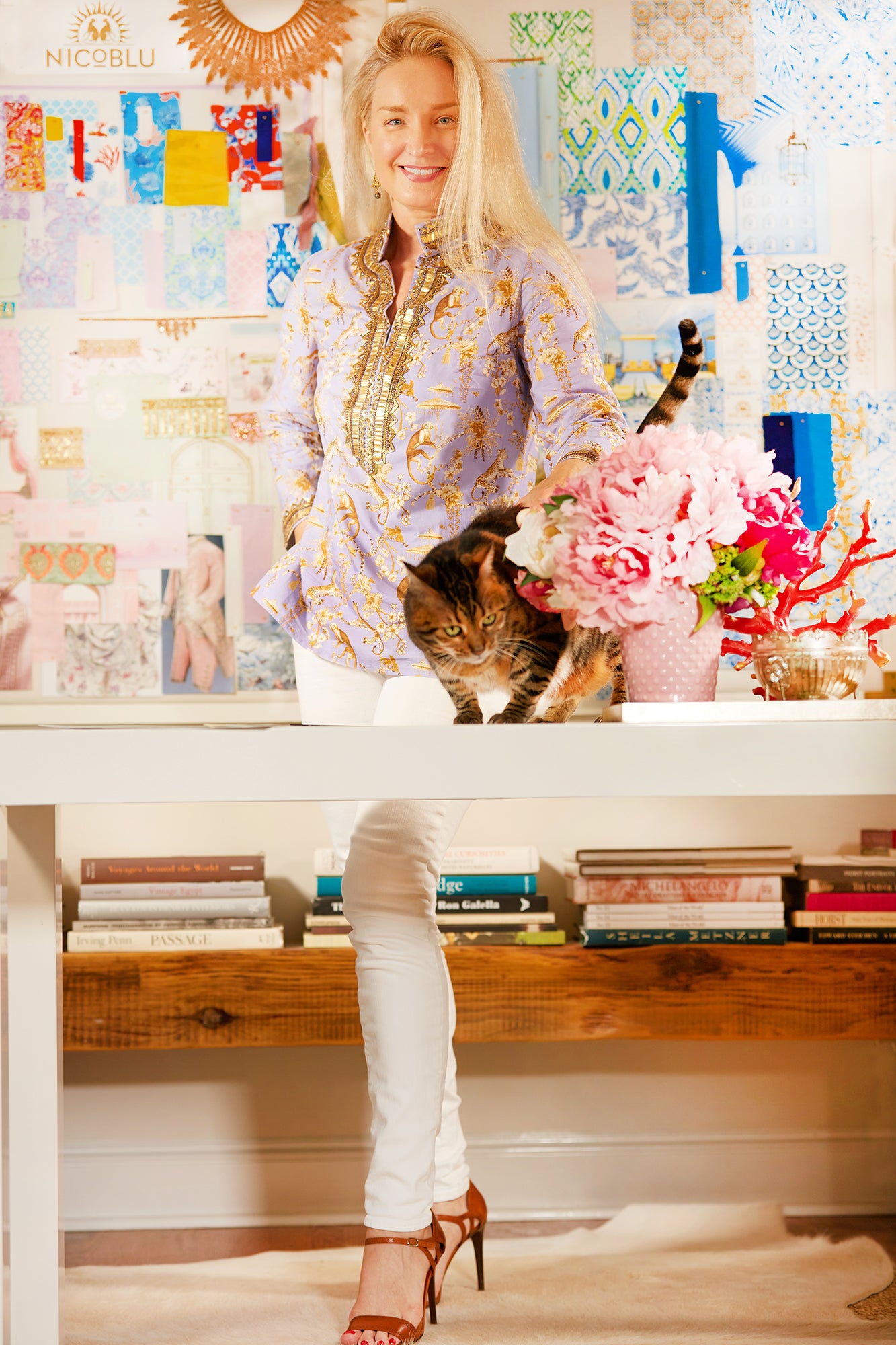 "If you dream it, you will it." This has always been the motto of Katherine Lantuch and the driving force behind NicoBlu. Even well before she graduated from Yale, having grown up in a highly creative family surrounded by beauty and art, she knew that she would forge a path in the fashion world. For decades, she held executive roles at major fashion corporations, such as Bergdorf Goodman and Ralph Lauren. But it was the pull of her many scrapbooks and design sketches compiled on trips to far flung destinations all over the world that circled her back to a very early dream: to create keepsake pieces that empower women to dream, to dare, and to escape.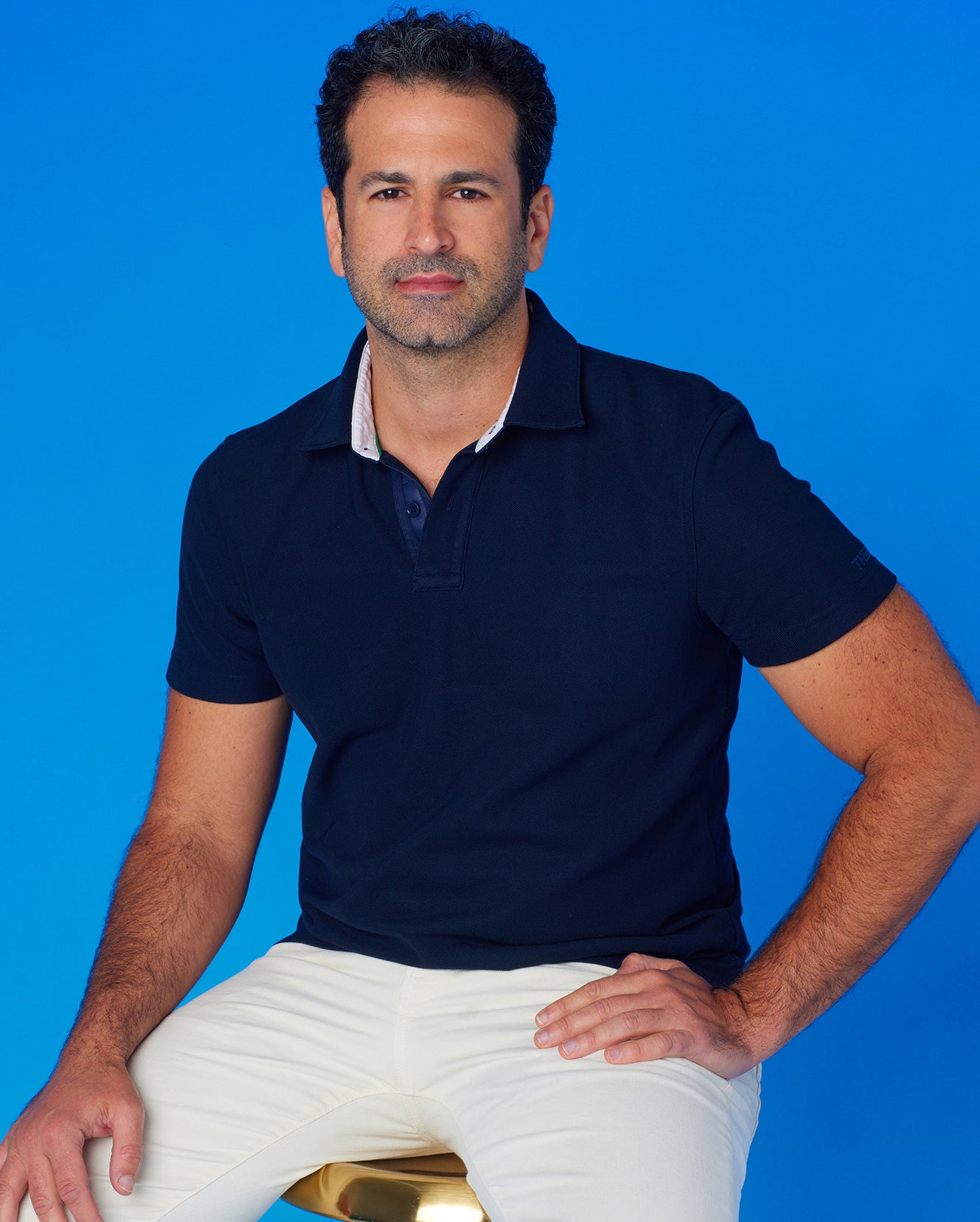 To realize this dream, Katherine Lantuch teamed up with Peter Rizzo to launch NicoBlu. Peter's quest for developing products of exacting quality drove him to seek out and cultivate relationships with some of the best manufacturers in the world. From an early age, Peter has been inspired by his father's reinvention of the marquee retail brands, such as Barneys and Bergdorf Goodman. Peter earned his MBA from NYU Stern and held strategic and operational roles at various fashion brands, most recently at Tommy Hilfiger. NicoBlu is the culmination of many years of experience and the relentless drive to develop the highest standard product that withstand the test of time.